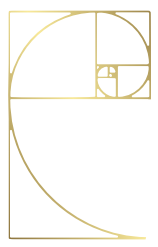 Our Mission
is to provide the best possible results guided by our collective knowledge of the art and science of medical aesthetics in an environment of safety, honesty, and kindness.
Reviews
There are 100s of MedSpas in OKC, yet it's still hard to find an experienced & skilled professional. It's even harder to find someone who's trustworthy. So, I felt extremely lucky when I found Kyndra Morris, P.A. at Premier. She was literally all that & more. Unequivocally impressive from beginning to end. Throughout each treatment: she gaged my comfort level, made adjustments, & doubled over areas of concern. Dedicated & conscientious, she genuinely loves what she does...a rare quality nowadays. Finally I love that Premier posts their prices up-front, on their website. And they never pressure you to buy products or services. I highly recommend them & wouldn't go anywhere else!
- Lizzy

I visited the facility today and I couldn't be more impressed on the knowledge and kindness I was presented with today 10/10 recommended to everyone
- Taylor

Kourtney is the absolute best in the business and I have tried several. Very comprehensive consult as well.
- Tracy

I'm so glad I was finely brave enough to make an appointment at Premier. Their entire staff has been professional & helpful in explaining away my nerves & taking it slow to match my comfort level with the many procedures & aesthetics they offer. Kyndra (PA) has been amazing! Her vast knowledge, down to earth attitude, patience & professionalism has allowed me to ask lots of questions & explore safe, non invasive products that have made me feel good again about my 65 year old face! If you've considered a Med spa you should call them for a consultation. Highly recommend
- Melanie

I never write reviews, but I have had wonderful experiences the 2 times I have had my lips done with Stacy. My lips look so beautiful and perfect, I just love them!! Everyone at Premier is so professional and nice. I would definitely recommend this place and Stacy!
- Kristen

I have been doing a series of Moxi treatments with Jamie. They are absolutely amazing! I like how the Moxi procedure can be done year round, great for my melasma, quick, and very little to no down time. Looking forward to adding BBL to my fall treatments. Thank you, Jamie for helping me look my best and glowing!
- Stephanie

My experience was fantastic. I was in office for a Biote Hormone Therapy. Kyndra was outstanding and explained everything in detail and made me feel very comfortable with my procedure. The follow up from all the staff has been phenomenal
- TIM

Jamie is the best. She is very sweet and gentle and I know I can trust her judgement to help me look my best me. Everybody is always so friendly. Highly recommend!...
- Jughead

I just want everyone to know that Kyndra Morris is the absolute best practitioner! She is extremely knowledgeable and extraordinarily compassionate. She is all about helping make your outcomes exactly what you want. She is all about making vou happy with your results. I can't say enough good things about her!!
- Debbie

"Taylor was FANTASTIC!! I saw her for my Botox and I was blown away! She was extremely thorough and gentle while injecting and made me feel very comfortable. I highly recommend her!
- Caitlin

Stacy has been doing my injections for years! She is fantastic! Her work and recommendations are spot on! But, even better than that she is the sweetest Nurse ever!
- Miccah

Kourtney is amazing. She listens and customizes your needs and is very compassionate and takes her job very serious.
- Carrie

The staff are very professional and courteous. I've only had a few things done so far but I have plans for more. And I love the ZO skin care.
- Sheila

Kyndra Morris was friendly and professional. She kept me abreast of everything as we went along. I felt a part of the process
- Debbie

Best place! From the front desk to the providers, everyone is so kind and welcoming!! 💗 I always feel fabulous after leaving. I recently did the MOXI treatment. It was truly SO quick and simple!! I was able to go about my day with no pain at all. I am thrilled to see the results!
- Melissa

As always, I was treated kindly and professionally. My Botox looks great.
- Patricia

I'm seeing Lauren for multiple treatments. I've seen the most awesome results!
- Andy

Dr. Brou is not only a very skilled surgeon but a wonderful person. All of the staff at his office are very kind and knowledgeable. I would trust no one else but him and his team. Beyond thankful for them!
- Nicole

Dr. Brou is absolutely amazing at what he does! He exceeded my expectations! He also has excellent bedside manner and listens to everything you have to say. I would recommend him to anyone! I didn't interact with the whole staff but everyone I did interact with were always so pleasant and friendly. Brittany and Tasha were two that I interacted with more and they were both awesome! You can't go wrong with Premier!
- Kasmine

I had laser hair removal with Lauren and am SO happy with my results! She made me feel comfortable the entire process and was very knowledgeable. I would highly recommend Premier and Lauren for all your laser hair removal needs!
- DJ

Dr. Brou and his entire team are wonderful, professional, kind, capable and lovely! I cannot say enough good things as there simply is not enough room. I highly recommend Premier Plastic Surgery and Asthetics!
- Rachel

I had an amazing experience!!! Kourtney is awesome!!! Very knowledgeable and explained everything in detail! Thanks again!!
- Sadie

Kyndra was so sweet! She will give you all the information and have patience to listen to all your questions… she's the best!
- Lori

The girl's that greet you when you walk in/check-in are so welcoming and kind. It made me feel immediately welcomed. I had an appointment with Jamie Brewer R.N. I had a consultation with her before scheduling. I had never had any procedures so I had a lot of questions. Jamie answered each one and even gave me more information of what the medical terms mean. She was kind. She told me exactly what she was going to do next and asked me thru out the procedures if I was alright with the pain level. I had another consult with a R.N. in Edmond. I did not get near the information and concern for my well being. I have an appointment this Wednesday with Jamie to have a check-up and see what our next step is. I look forward to having Jamie with me on this new journey in my life.
- Melanie

Jamie is fantastic! She truly cares about her clients. All the ladies who work there are the sweetest. I highly recommend Jamie and Premier. Best Medspa!
- Chasta

I have had fillers done a few times over the years. I am never disappointed when I go to Premier Plastic. The staff across the board are amazing and professional. Kyndra worked with me this time and she is very talented and reassuring. I will 100 percent return.
- A Hay

Very attentive and caring, sweet group of ladies. They love what they do and it shows!
- Denise

Always such an amazing experience!!
- Andrea

This place was amazing and I will most certainly be back soon!
-Rachel

Just had my first consultation, really excited about the treatment plan she worked up for me. I really liked Kyndra, very knowledgeable and nice
- Linda

I'm impressed. I walked out looking and feeling like a million buck. Fair prices and friendly staff. I'll be back.
- Andi

Love going to my appointments very nice and clean and Jamie does a great job!!!!
- Natalie

I always make a Birthday Botox day. I have been a patient for 10+ yrs. Dr. BROU & staff are always so eager to help answer any. Premier has always done a Fantastic Job.
- Cathy

I love Premiere. Kortney is amazing. She always explains everything thoroughly and is very knowledgeable on the services. I highly recommend it here.
- Leslie

I have been coming to Premier since past October. I love all the girls that work here, they are so nice and very helpful. Dr.Brou is a great surgeon! I just wish I would have come here lot sooner. I would recommend Premier to everyone I promise you won't regretted.
- Mireya

Kourtney and Premiers staff was professional and friendly. Very happy with the results!
- Rachel

Everyone that works here is so helpful and friendly. Kendra, Britney Lauren and Tasha are awesome!!! I would recommend them to anyone
- Tara

Kyndra is awesome. Always pleased with my service and the products are great too. I refer all my friends!♡♡
- Jamie

Kourtney was fabulous and did a great job of explaining everything thoroughly, providing options and making me feel comfortable! Her suggestions on skin care have made a world of difference.
- Amanda

Every time I walk into this office I feel right at home. Everyone who works here makes you feel like you have been coming there everyday for years and you leave feeling like you've made new best friends. I started there for an augmentation in 2007 and recently went back for a lift. I have been 100% satisfied with both surgeries. I recently had coolsculpting done and am looking forward to the results from that! Highly recommend Dr Brou and his staff!
- Kim

I had a very thorough skincare review yesterday with Kyndra. I was Brie's client for years and was concerned when she left last year however, Kyndra is an excellent fit for me and I bet others feel the same way. We discussed my concerns, my goals and I selected a few treatments based on her input. I feel I am in. Dry capable hands and I appreciate Kyndra's easy going attitude and her knowledge and skills. I found the front desk staff to be accommodating and professional and it seems like the staff enjoy what you do.
-Jayne

I always have the BEST experience at Premier with Kourtney! I leave feeling educated and confident every time!
-Nicole

I love Premier! Jamie is so great at answering my many questions and is always thorough in her answers. I always feel welcome and comfortable before we get started. I'm just now starting (at 40) my first skin care regimen and I'm already so happy with the results from Jamie, Botox, Juvederm, and Zo skincare products!
-Jennifer

I wish every doctor's office could be like this one. Everyone I saw had a smile on their face. I was greeted multiple times and offered something to drink . Jamie took her time and answered all of my questions. Everyone looked so cute and professional in their pink scrubs! I am very happy with my results here!
-Janeen

I'm highly impressed and already fully trust Premier! Kyndra visited with me for an hour about my desires and then spent extra time explaining the different techniques of ways to accomplish my goal (writing it all down for me to reference back, too). They're not about just getting the job done. They're about true customer satisfaction.
-Bobbi

Wow! What an amazing experience I have had here. The entire staff is great and super friendly. Stacy is wonderful. She made me feel very comfortable and explained everything. I would recommend them to anyone!!
-Jamie

Everyone that works here is so helpful and friendly. Kendra, Britney Lauren and Tasha are awesome!!! I would recommend them to anyone
-Tara

Any day that involves going to Premier & seeing Stacy, is the best day! The entire staff is beyond amazing! Everyone is so friendly & do so well listening to their patients needs! I recommend this office to everyone I know!
-Kelly

Very welcoming staff! Every single staff member acknowledged us! I really like that! Jamie is incredible! She is gentle and kind, I didn't feel a thing!
-Carissa

Everyone there deserves 5 stars! So friendly and helpful. Beautiful place with the friendliest staff. Jamie is phenomenal.
-Lori

Stacy is so knowledgeable and talented. She has been blessed with a great eye, I know I'm in good hands when I'm with her. Her work is perfection!
-Lauren

Everyone is always so friendly & helpful! I absolutely love Jamie & the results that I've gotten from Vivace!! She's so sweet & does a great job!!
-Jana

100% recommend Premier. Jamie is super helpful, knowledgeable, and professional. If you want individualized treatment in a beautiful facility, this is the place for you!
-Becky

Everyone that works here is so helpful and friendly. Kendra, Lauren, and Tasha are awesome!!!
-Tara

I had an appointment with Kourtney today for a lip filler and a lip flip. I had previously been to another injector and was nervous to go to someone else, but Kourtney went above and beyond. I felt so comfortable with her and she was very professional. When I finally saw my lips at the end of the process I was so incredibly happy with the results. She took her time to make sure they looked perfect and was so incredibly sweet throughout the process. I am very satisfied with my lips and will definitely be back! Thanks!

Had my first appointment today. Everyone was so friendly, professional, and very thorough in explaining the procedures I had today.

As always my experience at Premier Plastic Surgery and Aesthetics is fantastic. Everyone, there is warm and friendly, helpful, and listens to your questions and answers them with confidence. I appreciate the advice I get from both Dr. Brou and the RNs and never any pressure. Just good solid advice and information on any procedures I inquired about! Thanks for that!
-Cindy

I have been going here for years. The office is clean, the staff is always professional and very friendly. The providers are absolutely amazing! They always provided me with their honest opinion and the very best advice. Everyone, stop what you're doing and call and make an appointment. You won't regret it!
-Lauren

Everyone that works here is amazing. I have had the pleasure of being treated by several of the great providers and I have loved them all. Clean, comfortable, relaxing and welcoming atmosphere that I look forward to returning to every time. I have never felt pressured to do or buy anything more than what I ask for, it is a treat and a great experience every time I come.
-Giselle

My personal experience with Dr. Brou and his staff has been one of a kind! I truly appreciate the genuine honesty Dr. Brou has, his compassion for what he loves to do shows in his work! Thank you for everything!
-Steph

Botox
Botox Cosmetic is the number one cosmetic procedure in the United States and is designed to soften lines of excessive facial expression. It is an injectable neuromodulator that works to relax muscle imbalance that causes wrinkles in areas such as the forehead, outer eyes, between the brows, and upper lip. Botox is a safe and simple procedure administered in our practice by highly skilled and experienced professionals. If you are beginning to see signs of facial aging from squinting, frowning and smiling then Botox may be right for you.
Juan Brou, M.D. and the Premier Team
Oklahoma City Board Certified Plastic Surgeon, Dr. Brou and his professional team can help you enhance your appearance and your outlook on life. With over 60 years combined experience in plastic surgery and aesthetic medicine, we have the knowledge and artistry to provide you with desirable results. Whether your desired change is dramatic or subtle, Dr. Brou and his team has extensive experience in all types of cosmetic surgery and aesthetic procedures available in Oklahoma City.
Let's get in touch
Premier the best MedSpa in OKC.
Please call 405-945-0001 to schedule an appointment or complete the form and we'll be in touch.
Location
13128 N Macarthur Blvd
Oklahoma City, Ok 73142
Hours
| | |
| --- | --- |
| Monday-Thursday | 9am-5pm |
| Friday | 9am-4pm |
| Saturday-Sunday | Closed |
One of the largest MedSpa in OKC with over 60 years of combined experience